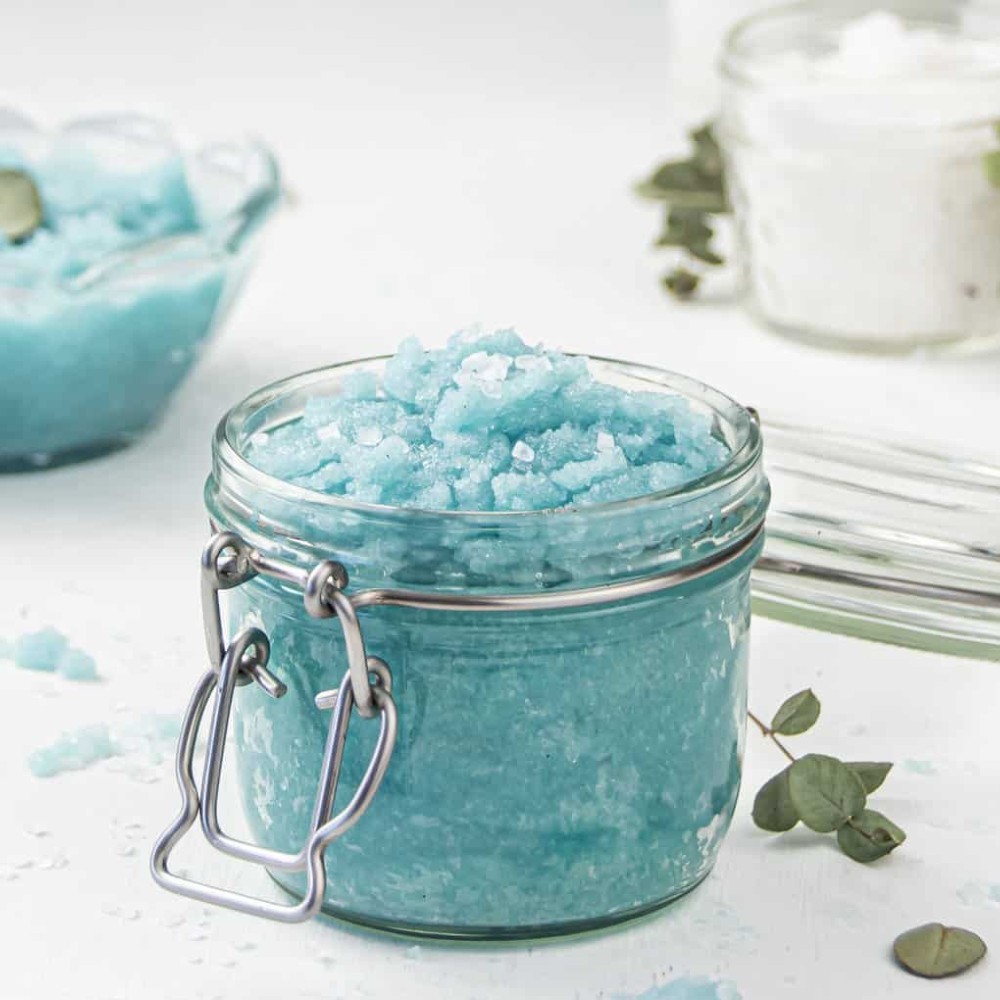 Mediterranean women are famous for their gorgeous skin and hair. But, you don't have to hop on a plane to get the look! Instead, you can simply reach for the same nutrient-packed elements to whip up pampering treatments. Surprisingly, many of the ingredients can easily be found in your kitchen cupboard! These everyday ingredients can work wonders to reduce cellulite, boost collagen production, alleviate dry patches, and much more. So, take note of the following beauty treatments to get gorgeous in no time!
Sea Salt Scrub to Soften Rough Skin
Sea salt, especially from the Dead Sea, has long been the secret of Israeli women for making their skin baby-soft. With an abundance of minerals and vitamins, the salt nourishes and smoothens skin by sloughing off dry cells with its fine granules. Try pairing it with avocado and apply it to shower-damp skin to lock in the moisture and alleviate dry patches further.
Orange Spot Treatment to Erase Discoloration
Oranges are heavily grown in Spain and are a rich natural source of Vitamin C and citric acid, which brightens skin and fades pigments, respectively. Orange spot treatment is all about combining fresh orange juice with honey that exfoliates the skin, effectively removing dead and discolored cells, and making the skin appear instantly brighter in the process.
Espresso Mask to Diminish Dimples
Italian women don't just enjoy their espresso out of a cup, but also incorporate it into their beauty regime. The high diuretic caffeine of it flushes the trapped toxins and excess fluids, thus stopping the process of accentuating cellulite. If you want to make your dimples less noticeable, combine espresso ground with moisturizing coconut oil to plump and hydrate skin.
Rosemary Conditioner to Boost Hair Growth
Rosemary is the star herb of Mediterranean cuisine, and also works as a powerful booster for hair growth. The unique compounds of the herb increase the circulation of growth-encouraging blood to the scalp, delivering oxygen to follicles. Rich in antioxidants, rosemary also helps in plumping the hair strands, making them fuller-looking even faster.
Olive Oil Serum to Smooth out Creases
Olive oil is a traditional beauty staple for women throughout the Mediterranean. It has long been used as an agent to keep the skin visually ageless. Rich in antioxidants, olive oil repairs damaged cells and also boosts collagen production that helps in firming creased skin. For a better result, try adding lemon essential oil to it, as vitamin C increases the collagen output.