45. Richard Boone
After debuting in Halls of Montezuma, playing a marine officer, Richard Boone continued to star in numerous Western films. He played Pontius Pilate in The Robe and a detective in Vicki.
He was cast as Dr. Konrad Styner in the medical series Medic. This role went on for two years, but in the meantime, he also made appearances in Western films. During the series' run, he appeared as Sam Houston in the John Wayne epic The Alamo and as a weary cavalry captain in A Thunder of Drums.
44. Joel McCrea
Joel McCrea is a famous lead actor in non-Westerns as well as in Westerns. By the late Forties, his focus shifted mainly to Westerns. Randolph Scott, who had a very similar career to McCrea's, came out of retirement to make the 1962 remake of Sam Peckinpah's Ride the High Country.
He's considered one of the most gifted and talented actors to have made Westerns.
43. Jane Russell
Howard Hughes signed Jane Russell for The Outlaw, and it was the film that made Jane famous. Jane's most significant achievement was in Gentlemen Prefer Blondes, where she played Dorothy Shaw alongside Marilyn Monroe.
It does a very good job showing Jane's sense of humor. She kept making movies throughout the 1950s, such as The Revolt of Mamie Stover and Gentleman Marry Brunettes, which showcased Jane's talents, showing just what an excellent actress she was.
42. Rhonda Fleming
American actress Rhonda Fleming has acted in more than 40 films, including Spellbound and Alfred Hitchcock's, Out of the Past.
She also starred in films such as A Connecticut Yankee in King Arthur's Court, Home Before Dark, Pony Express, Slightly Scarlet, While the City Sleeps, and The Big Circus. She has created a legacy owing to her stellar performances in the Westerns.
41. Barbara Stanwyck
For over five decades, Barbara Stanwyck was well-known for her work in cinema. In 1928 Barbara traveled to Hollywood, starting what was to be one of the most profitable film careers in Hollywood's history.
She was a very versatile actress who could adapt to any role. She appeared in dramas such as Forbidden and Stella Dallas, thrillers like Double Indemnity, as well as TV shows such as The Big Valley.
40. Dorothy Malone
Dorothy Malone played went all out in playing a "bad girl," which went against her classy and strait-laced nature and won her an Academy Award thanks to her performance. She starred in Two Guys From Texas, South of St. Louis, and Colorado Territory, with the westerns showing off her equestrian prowess.
She was synonymous with unparalleled talent and determination to portray the charters realistically in the Westerns.
39. Marie Windsor
Marie Windsor was a talent — to paraphrase a cliché — of the right type and at the right time. If film noir could have manufactured an archetype, it would have been Marie. Some of her fans' favorites amongst her films, in addition to The Killing, are The Narrow Margin and Hellfire.
She is the epitome of grit and determination of a woman to excel in a field that is traditionally reserved for men.
38. Jack Palance
Jack Palance often played dark characters that embodied evil in 1950s westerns and melodrama. Adding to his tall, powerful physique and icy voice, Palance had penetrating eyes that often made people quake in their boots.
He starred in films including The Battle of Austerlitz, The Mongols, Barabbas, Contempt, The Mercenary, Marquis de Sade's Justine, The Desperados, and Blood and Bullets.
37. Katy Jurado
Some might have thought that men controlled the world of Western film; however, this changed when actress Katy Jurado made an appearance as wealthy and independent woman Helen Ramirez in the movie High Noon, giving women an opportunity to put their stamp on the industry.
As Jurado became the first Latina actor to win a Golden Globe award for her work in High Noon, she firmly established that women could stand on their own in a genre like Westerns.
36. James Garner
James Garner is an actor from the early 1950s to the early 2000s. He has a long career as an actor, starting in 1951. His most memorable roles are in the shows Maverick, The Rockford File, and Evening Shade. He has also starred in movies like Big Jake, Murphy's Romance, and Grand Prix.
Garner was awarded two Golden Globe awards for best actor, one Emmy award for best actor, six nominations for Primetime Emmy awards, and four nominations for Golden Globe awards.
35. Robert Mitchum
After Robert Mitchum started as an extra on sets and acted in minor roles, he starred in his first film, the Western Hopalong Cassidy.
After that, he was in Nevada before starring in other significant roles in Western films such as Tombstone, River of No Return, and Man With the Gun. He's remembered for his realistic portrayal of the characters in Western filmmaking.
34. Robert Duvall
It seems that Robert Duvall only got better as he aged. As per his reputation for making good Western films, such as True Grit, Joe Kidd, and Lawman, he continued to produce them in the 2000s. Thus, he kept the cowboy tradition alive in both the 20th and 21st centuries through his performances in 2003's Open Range, 2006's Broken Trail, and 2015's Wild Horses.
Robert Duvall is easily considered one of the most iconic actors of our time. He maintains relevance through his work and strong dedication to filmmaking. It's difficult not to love this Hollywood veteran who commands respect with every role he takes on.
33. Robert Taylor
After making his first film on a Will Rogers Western called Handy Andy, Robert Taylor signed with MGM to appear in its Crime Does Not Pay series and in the film Buried Loot. In 1935, he appeared in seven films, was a leading man, and was offered substantial scripts.
The following year, he acted alongside Greta Garbo in Camille. For the remainder of the decade, MGM's films featuring him — along with those that included other leading actresses — became a success with audiences.
32. Gregory Peck
Greg Peck debuted in Days of Glory. He was nominated for an Academy Award for his appearance in The Keys of the Kingdom. He excelled at Western films and was also in movies such as David O. Selznick's Duel in the Sun, which didn't do so well, the better-received Yellow Sky, and The Gunfighter.
He was nominated again for the Academy Award for his roles in Gentleman's Agreement and Twelve O'Clock High, a film about high stress among bomber crew members in WWII.
31. Val Kilmer
A Los Angeles native, Val Kilmer studied at Hollywood's Professional School. In 1984, he made his film debut in the spoof Top Secret! During the 1980s, he starred in a number of films, including Top Gun (1986), which was a smash hit.
Oliver Stone's The Doors starred his amazingly believable performance as Jim Morrison, though the world wasn't aware of his talent until then. His Western credentials include Tombstone alongside Kurt Russell.
30. William Holden
"Golden Holden" was among Hollywood's most durable and engaging stars for nearly four decades. A true American legend, Wilder called Holden "the ideal motion picture actor." Golden Boy was his sixty-sixth audition for the part of an Italian violinist forced to become a boxer.
He starred in movies like Our Town, I Wanted Wings (which was the making of 'peek-a-boo' star Veronica Lake), and The Fleet's In.
29. Ben Johnson
Johnson became a famous Western actor after playing a cowboy in The Last Picture Show. Alongside winning the Oscar, Johnson appeared in 300 films, enabling him to earn quite a living.
Before returning to acting, he worked as a ranch hand and a rodeo performer. Some of his major films include Shane, The Train Robbers, Breakheart Pass, and Fort Defiance.
28. William Boyd
An American motion picture, television, and radio actor, William Boyd's most notable performance was as Hopalong Cassidy, a cowboy from a series of novels from the 1930s to 1950s written by Clarence Mulford.
His popularity in the 20th century earned him the nickname "The King of Cowboy Merchandisers." His movies include Bar 20, Hopalong Cassidy Returns, and The Frontiersmen.
27. Roy Rogers
Western movie star Roy Rogers gained popularity for his stirring acting and cheerful singing, earning him the moniker of "King of Cowboys" and one of the most well-known singing cowboy actors.
Throughout his career, Rogers acted in many Western movies and, as a result, helped pave the way for him to obtain a star on the Hollywood Walk of Fame. He starred in films like Under Western Stars, Trigger, Sun of Paleface, and Mackintosh And T.J.
26. Kirk Douglas
Director Hal Wallis gave Douglas the lead role in The Strange Love of Martha Ivers. His performance got rave reviews, and he quickly got further work, including his appearance in the movie I Walk Alone, the first time he worked with another future famous actor, Burt Lancaster.
When the two were on screen together, there was strong chemistry, and they appeared in seven movies, including Gunfight at the O.K. Corral and Seven Days in May. Their last movie was Tough Guys.
25. Lee Van Cleef
Lee Van Cleef's genuinely awesome performance in The Good, the Bad, and the Ugly is strikingly good, if not the best, depiction of pure evil ever put to film. The character Angel Eyes wasn't aiming for audience sympathy, and Lee Van Cleef's portrayal is unforgettable.
It allowed him to perfect the role he debuted, For a Few Dollars More, which pits Eastwood and Van Cleef's characters in a partnership that starts shaky but eventually becomes lethal.
24. Alan Ladd
Alan Ladd was one of the most prominent movie stars of the '40s and '50s. Alan had charisma to spare and a flair for drama. He starred in average Westerns like Red Mountain, The Light of Western Stars, Whispering Smith, and Branded (in which he stood out because of his performance).
He would go on to give one of his most iconic performances as the lead character in 1953's Shane. In an emotional performance, Allan Ladd makes a profoundly touching, tender film admired for its fine cinematography.
23. Buster Keaton
In the early cinema of the 1920s, Buster Keaton was renowned for performing incredible physical feats long before Charlie Chaplin became a household name. His early films were mainly Western-centric. 1918's Out West was a 25-minute satire of contemporary Western fables, and 1925's Go West was one of the earliest feature-length Western films.
As Johnnie Gray, a lovesick train engineer for the Western & Atlantic Railroad who sees the Civil War break out, Keaton starred in his most famous film role.
22. Jeff Bridges
Jeff Bridges made his screen debut in one of the most versatile roles in history. The Last Picture Show, Peter Bogdanovich's landmark 1971 classic, features Bridges as a "good old-fashioned southern boy" who idolizes western heroes.
Bridges took on John Wayne's famous Oscar-winning role as Rooster Cogburn in the Coen Brothers' remake of True Grit, and his performance on screen is more magnetic than Wayne's work was. He indeed puts his heart and soul into every role he plays.
21. Paul Newman
The nuanced approach Newman took to character arcs enabled him to make the dramatic stakes feel more realistic. The 1963 adaptation of Larry McMurtry's beloved novel Horseman, Pass By starred him as Hud.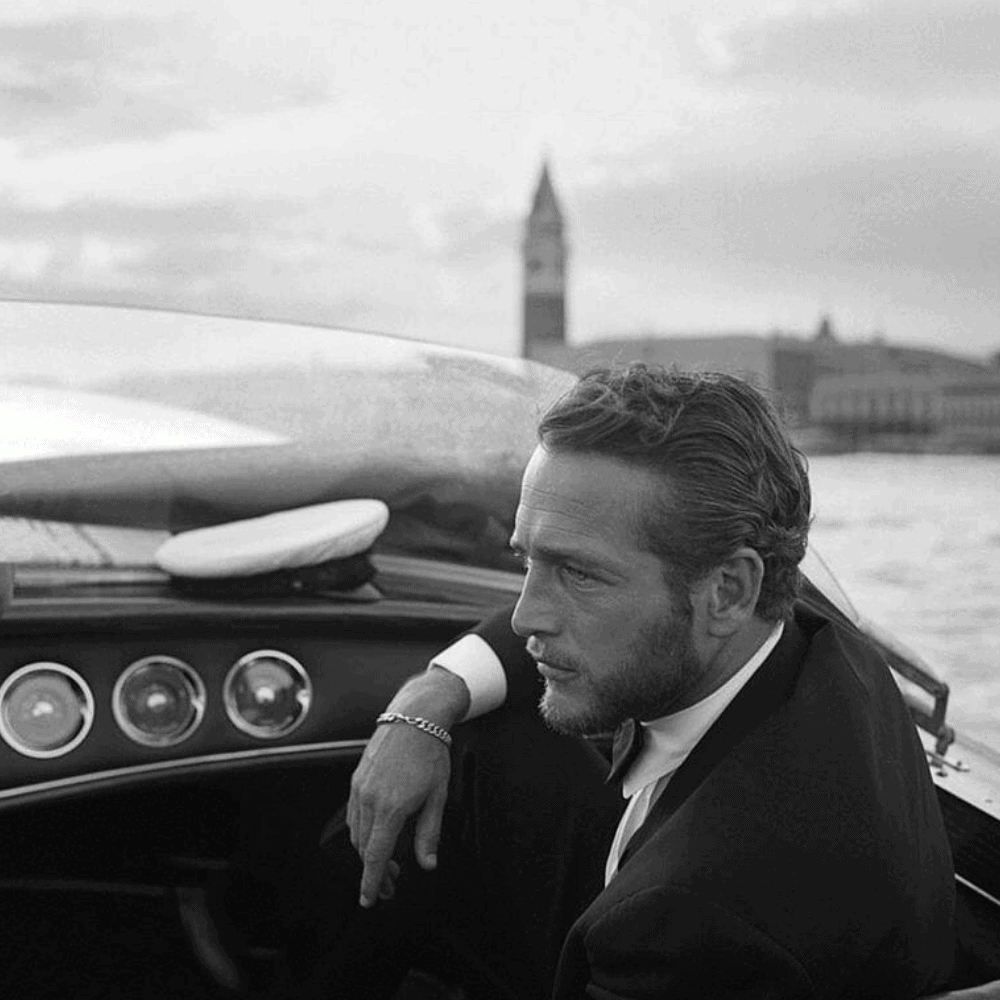 Among his many awards were a BAFTA Award, an Academy Award, three Golden Globe Awards, and a Screen Actors Guild Award. He's remembered for his roles in Butch Cassidy and the Sundance Kid and Cool Hand Luke. Movie fans worldwide will remember him for his outstanding work.
20. Henry Fonda
Henry Fonda played complex heroic roles throughout his five-decade career due to his steely blue eyes and nuanced line delivery. The Ox-Bow Incident offered a unique depiction of justice in contrast to the more action-oriented crowd-pleasers of the era. He starred in classics, including Drums Across the Mohawk and My Darling Clementine.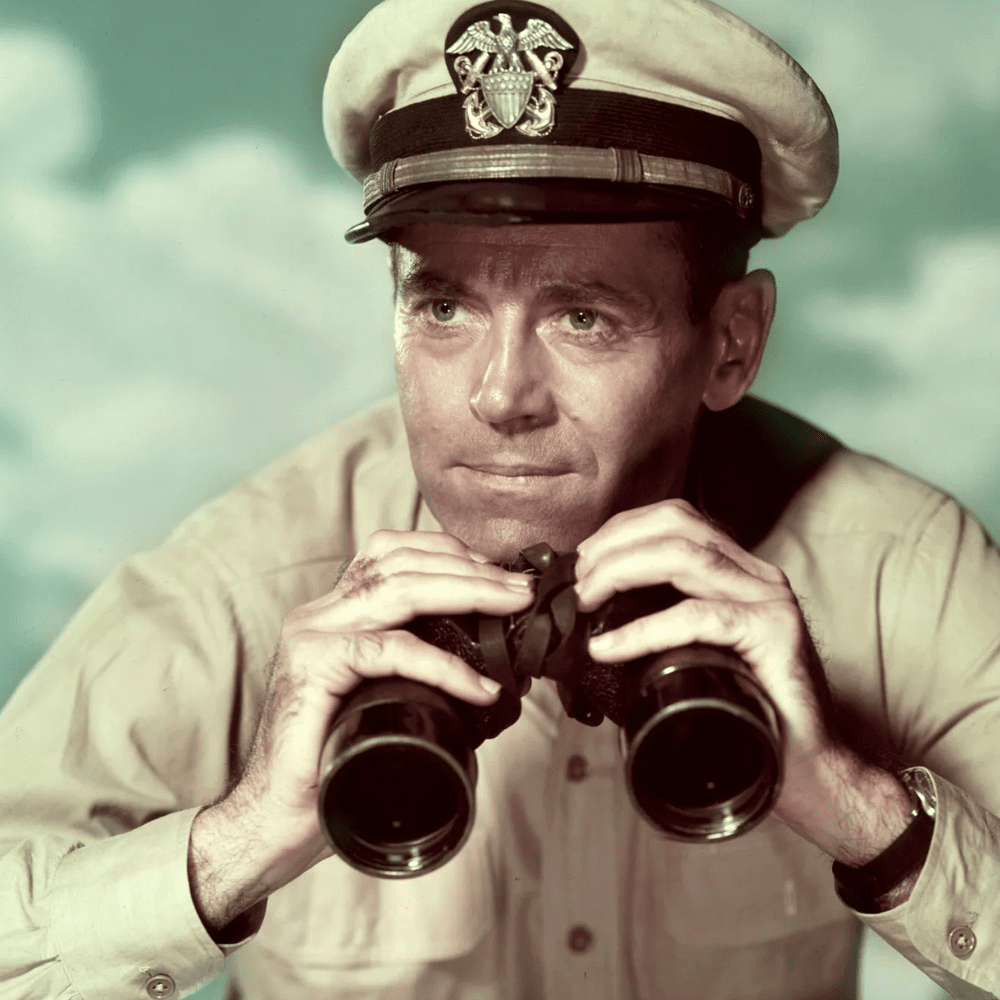 Against the standard view of him as a typical Hollywood hero, Fonda succeeded with a darker, less usual persona in roles in Western films such as Once Upon a Time in the West and The Tin Star.
19. Walter Brennan
Walter Brennan was only the third actor to win three Academy Awards. From the early 1920s to the 1960s. Brennan became famous for his diverse filmography, which included noteworthy performances in My Darling Clementine, To Have and Have Not, Red River, and Rio Bravo.
In another noteworthy performance In 1948's Red River, Brennan played the loyal trail hand Nadine Hoot opposite Howard Hawks and John Wayne.
18. Marlon Brando
Marlon Brando was one of the greatest movie stars ever to grace a stage or a screen. On the Waterfront, starring Marlon Brando, set a new standard for the emotional realism of a story that audiences had not seen before, which was later carried over to his other works such as The Godfather, Sayonara, Last Tango in Paris, and Apocalypse Now.
He has received four major awards: two Academy Awards, two Golden Globe Awards, three British Academy Film Awards, and one Cannes Film Festival Award.
17. Charles Bronson
Charles Bronson is a legend in vigilante stories. He was an ideal choice to play a hardened man seeking revenge against an unimaginable loss, as he played a rogue cop in the Death Wish movie franchise.
A famous Western role Bronson played was that of Harmonica in Sergio Leone's classic Once Upon a Time in the West. He also contributed dramatic weight to less severe films such as The Magnificent Seven.
16. Steve McQueen
No one embodied charisma like Steve McQueen — not in the film, not anywhere. McQueen is so quintessential that in the '60s, he showed up in classics like Bullitt, The Thomas Crown Affair, and Papillion, and while they were wonderful, they were merely side projects.
McQueen was a perfect fit for more nihilistic Western projects and gave a nuanced performance in the 1966 Western thriller Nevada Smith. The protagonist of the film is pure but hardened after losing his parents.
15. Eli Wallach
Few character actors in the history of film are as diverse in their movie selections as Eli Wallach, who played in all sorts of films throughout his career that has spanned over seventy years.
He gave memorable performances in the various Westerns he was featured in, The Good, the Bad, and the Ugly, and his starring role in the John Ford movie, How the West Was Won, while still popping up in other Western films such as Mackenna's Gold and Shoot First… Ask Questions Later.
14. Franco Nero
Franco Nero had a stellar performance and propelled himself into Hollywood history. His intense, morbid portrayal of Django captured in 1966's Django epitomizes the spaghetti Western aesthetic and culture.
Nero returned to the role in 1986 for the sequels Django Strikes Again and Django Unchained. A Thousand Times the Same, Camelot, The Day of the Owl, The Mercenary, Battle of Neretva, Tristana, Compañeros, and Confessions of a Police Captain are some of his other well-known films.
13. Yul Brynner
When Western films began to evolve, some veteran actors who had many successes in other films began appearing in Westerns and portrayed more complex roles than before. A Russian-American stage performer and film actor named Yul Brynner also became one of Hollywood's great stars in this new time.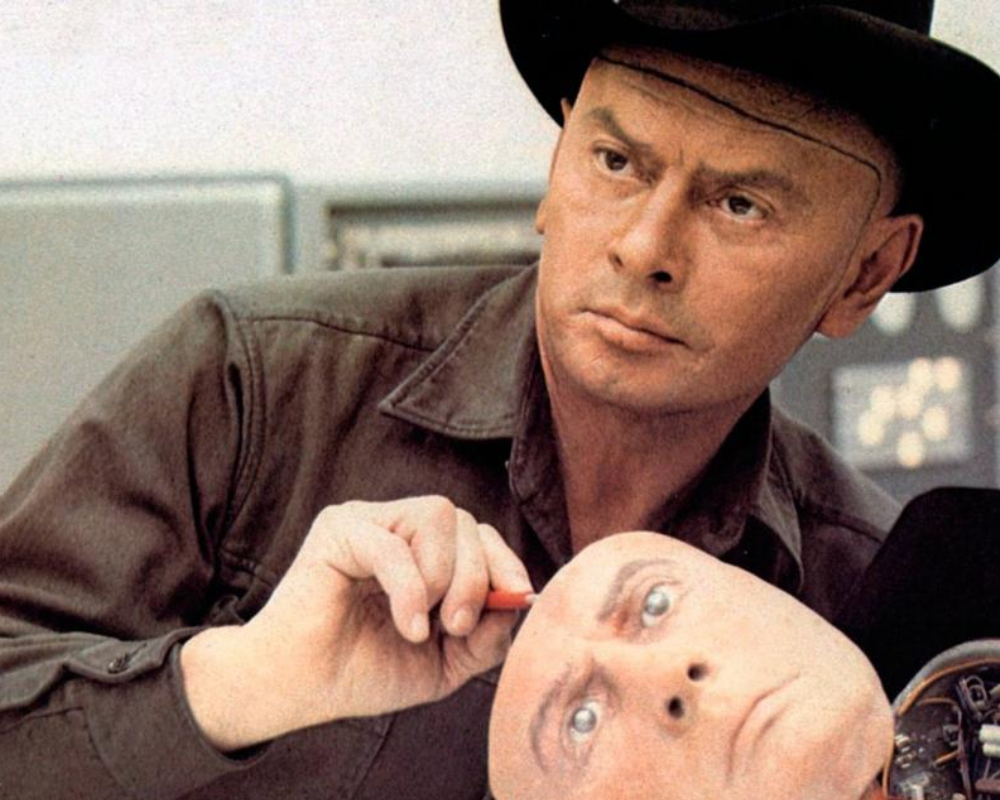 he first showcased his talents in films such as The King and I, The Ten Commandments, and Anastasia. Brynner then brought that complexity to Western movies with roles in The Magnificent Seven and Westworld (1976).
12. Gian Maria Volontè
In theatre and television, Gian Maria Volontè proved to be one of the most promising actors of his generation. The character of Ramón Rojo in Sergio Leone's A Fistful of Dollars earned him notoriety. With Leone's next film, For a Few Dollars More, he was able to double his success.
Over the next ten years, Volontè was, in every respect, Italy's finest actor. We Still Kill the Old Way (directed by Elio Petri) won the Grand Prix du Scenario at the Cannes Film Festival, and Volontè won his first Nastro d'Argento ( the most prestigious acting award in Italy, a Silver Ribbon) in 1970 for Investigation of a Citizen Above Suspicion (also by Petri), making him an internationally famous.
11. Burt Lancaster
Burton Stephen Lancaster was an American actor and producer who played tough-guy characters with tender hearts and roles of a more challenging nature over his career, which spanned the length of 45 years.
His most beloved Western film was The Professionals. He had been nominated for four Academy Awards, winning once, two British Academy Awards, and one Golden Globe Award, all for his leading roles.
10. James Maitland Stewart
James Maitland Stewart, better known by his screen name James Stewart, was an American actor best known for his old-fashioned yet caring charm and raw honesty onscreen. Having set a shining example of morality on and off-screen, he was seen as a very personification of the American ideal in the mid-twentieth century.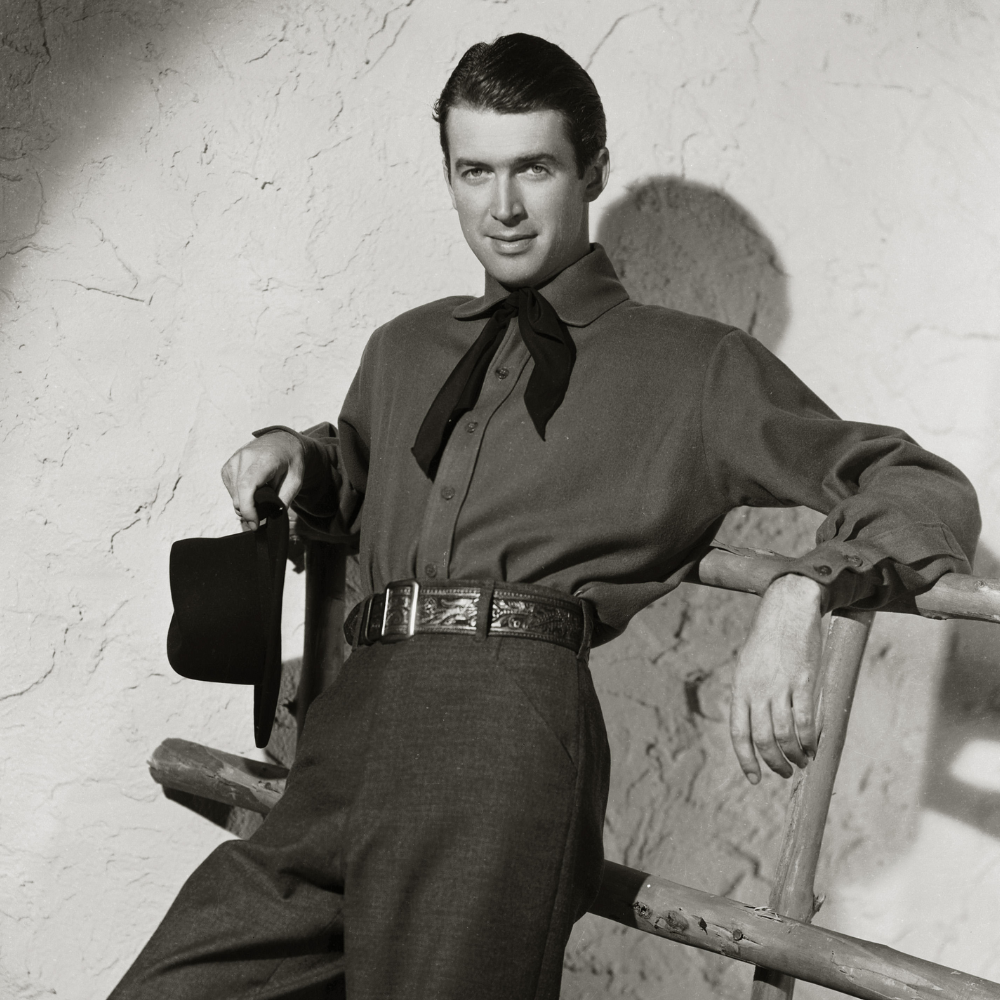 Capra's 1946 It's a Wonderful Life was Stewart's first post-1945 role. Frank Capra's collaborations in You Can't Take it With You, Mr. Smith Goes to Washington, and It's a Wonderful Life launched his career as a star and established his everyman role on screen.
9. Garry Cooper
Gary Cooper was an American actor known for his distant and collected persona on the silver screen. Twice he was awarded the coveted Academy Award for Best Actor, and with a further three nominations and one Honorary Award, he cemented himself as one of Hollywood's best.
In the early 1930s, he began portraying more cautious characters, exemplified in movies like The Lives of a Bengal Lancer and A Farewell to Arms.
8. Randolph Scott
It wasn't until he focused on westerns in the late 1940s that he became one of the top leading men in Hollywood in 1950s Western films. Budd Boetticher's Westerns made him a seminal figure in the genre of Western film.
He earned acclaim for his non-heroic character in one of the classics of the Western genre, Ride the High Country, in 1962. After a short stint on film sets, he retired.
7. Kurt Russell
Born in 1951, Kurt Russell began his acting career at 12. To the general public, he's known for his collaboration with John Carpenter in the movies Big Trouble in Little China, The Thing, and Escape From LA.
As for his roles in Westerns, not only did he portray Lieutenant Gabriel Cash in the 1989 film Tango & Cash alongside Sylvester Stallone, but he also starred in Tombstone and Guns of Diablo, two western movies.
6. Ed Harris
The 71-year-old actor Ed Harris directed the 2008 western film Appaloosa and starred in the film as Virgil Cole. He has appeared in numerous films, but he's best known for his performances in films like The Truman Show, Apollo 13, A Beautiful Mind, and Mother!
Harris can currently be seen playing the role of the Man in Black in the neo-western TV series Westworld! We're sure you've all heard about how good that show is because it's been talked about non-stop ever since its first season aired on HBO!
5. Kevin Costner
Actor Kevin Costner starred in several Western films, including Dances with Wolves, which received a Golden Globe Award, an Academy Award, and a British Academy Film Award, as well as appearing in Open Range and Silverado.
Additionally, the outstanding actor has appeared in several other films, including 3000 Miles to Graceland, Message in a Bottle, and The Guardian. Up until 2018, Costner has starred in the hit TV show Yellowstone as John Dutton.
4. Paul Newman
No list of best actors of Westerns would be complete without Paul Newman. Born in 1925 and living until 2008, he starred in the films Hud, The Life and Times of Judge Roy Bean, and Butch Cassidy and the Sundance Kid.
The actor's successful endeavors led him to win various prestigious accolades, including three Golden Globe Awards, an Academy Award, and a BAFTA Award. Despite only winning once for The Color of Money, Paul Newman is a ten-time Academy Award nominee.
3. Sam Elliot
A Western actor of great ability is Sam Elliot, who can still be spotted on screen at the ripe old age of 77. His masculine look with a full mustache and his charismatic voice make him one of the best Western actors of all time.
Outside of Westens, he's known for A Star Is Born, The Big Lebowski, and The Hero. Additionally, he has provided the voice of Wild Wild Weston Family Guy and appeared on Justified, The Ranch, and MacGruber.
2. John Wayne
Icon John Wayne was best known for his performances during Hollywood's Golden Age between the 1910s and 1960s. He remains one of America's greatest actors. The film he became well-known for is Stagecoach, the first significant film from Hollywood's Golden Age.
Several of his famous films include The Alamo, a film he directed that he also starred in, True Grit, and The Man Who Shot Liberty Valance. His last recorded appearance is in the 1976 movie, The Shootist.
1. Clint Eastwood
Clint Eastwood tops the list of the best Western actors. He's starred in multiple films and received many awards, including four Academy Awards and four Golden Globe Awards.
Two of Clint Eastwood's most famous film franchises are The Dollars Trilogy, featuring A Fistful of Dollars, For a Few Dollars More, and more importantly, The Good, the Bad, and the Ugly. Because of his appearances in Western films, he has come to represent traditional ideas about manhood.